We offer a wide range of services to adults, children, and adolescents.

Mental Health Counseling
Our therapists are professionally trained and licensed to practice Mental Health Counseling, which includes individual, couples, group, and family therapy. At your discretion, counseling may be provided with a Christian or secular perspective. We work with a wide range of emotional and behavioral issues, addressing depression and grief counseling to parenting support, couples counseling and beyond. In a comfortable and supportive atmosphere, we offer a highly personalized approach tailored to each client's individual needs to help attain the personal growth they're striving for.
Treatment specialization includes, but is not limited to:
Depression / Anxiety /

Bipolar Disord

or / Healing from PTSD and Trauma

Relationship Issues

Adolescents / Children /

Family Counseling

Parenting Support

Grief and Loss Counseling

Work and Career Issues

Anger Management / Stress Management

Play Therapy

Autism Spectrum Therapy

Conflict Resolution / Communication Skills
We also offer Group Therapy classes with topics such Parenting, Teen Issues, Recovery from Addiction, Coping with Emotions, and many more. Please check back for the next available group session.

Life Coaching Life Coaching is a professional service in which the clients identify specific goals they wish to work on, and collaborate with the Life Coach in order to achieve those goals. It is an ongoing partnership where the Life Coach provides clients with feedback, insights, and guidance, and should not be used in place of Mental Health Counseling.

Life Coaching differs from Mental Health Counseling in that clients who seek this service have already worked through any emotional issues and have moved forward to the next phase in reclaiming their lives. The focus in Life Coaching is on teaching clients to take action in setting and attaining goals by overcoming obstacles such as negative thoughts and irrational beliefs. Life Coaching offers support and encouragement throughout the process as well, and can be done in the office and often on the phone.
For more information about Life Coaching and/or to set up an appointment, please contact either Ann , Jim , or Brooks at 817-232-1363 .

We welcome you to read the following testimonial from Kris, a Life Coaching Client:
"I know it's cliche to say that something changed your life, but the coaching experience truly did that for me! Growing up, I had always placed the emotional health of others before my own. I ended up worrying so much about what others thought of me that I lost sight of who I was. The coaching experience helped me find myself again. It showed me who I truly am inside and has guided me to do the things that I never thought I could possibly do. For example, before the coaching process, I could never speak with confidence in front of a crowd. Now, I'm fronting a local band and playing four hour shows! In addition, it helped me to seek the goals that I set for myself well before going off to college. I now have the confidence to jump in and start my own company, knowing that even if it fails, I'll know that I tried and that no one can take that away from me. Thank you for changing my life!"


Massage Therapy
Licensed Massage Therapist available!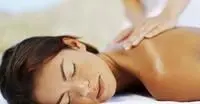 Massage Therapy
Relaxing Swedish Message
Pain Relief and Acupressure
Experts estimate that upwards of ninety percent of disease is stress-related. And perhaps nothing ages us faster, internally and externally, than high stress. Massage is an effective tool for managing this stress, which translates into:
Decreased anxiety.
Enhanced sleep quality.
Greater energy.
Improved concentration.
Increased circulation.
Reduced fatigue.
Massage can also help specifically address a number of health issues. Bodywork can:
Alleviate low-back pain and improve range of motion.
Assist with shorter, easier labor for expectant mothers and shorten maternity hospital stays.
Ease medication dependence .
Enhance immunity by stimulating lymph flow—the body's natural defense system.
Exercise and stretch weak, tight, or atrophied muscles .
Help athletes of any level prepare for, and recover from, strenuous workouts.
Improve the condition of the body's largest organ—the skin.
Increase joint flexibility .
Lessen depression and anxiety .
Promote tissue regeneration, reducing scar tissue and stretch marks .
Pump oxygen and nutrients into tissues and vital organs, improving circulation .
Reduce postsurgery adhesions and swelling .
Reduce spasms and cramping .
Relax and soften injured, tired, and overused muscles .
Release endorphins—amino acids that work as the body's natural painkiller .
Relieve migraine pain.